About Us
MPC – Rhode Island, USA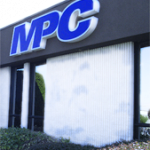 MPC stands for Mearthane Products Corporation – the parent company behind the MPC Speed brand.
Founded in 1965, MPC is a leading manufacturer of custom formulated and fabricated polyurethane components and assemblies used in a range of applications and markets. From the beginning, MPC has been consistently first-to-market with breakthroughs that have since set industry standards.
Our patent development of the multi-durometer skate wheel began in 1994, and in 2004 MPC brought that technology to the World Speed Skating Championships and changed the game for wheel manufacture.
Today, MPC is actively engaged in the development of advanced processing technologies and new formulations for special applications.
Follow the the links below to learn the real story about MPC's innovative wheel technologies…
MPC Origins
MPC Speed
MPC Technology
MPC Today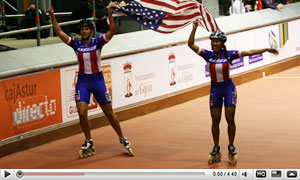 MPC Speed News

Storm Surge rules World Cup Incheon
MPC wheels win first major European races
X-Tech and CadoMotus share expertise
MPC wheels for 2010
How-to
How to mix wheels for added performance
How to skate in the rain
World Speed Skating News
Speed Skate World ENG | Pure Skating News ENG | MundoPatin ESP | PatinCarrera ESP | RollerEnLigne FRA | InlineNews DEU | SkatingOnline NED | FIHP Corsa ITA