Storm Surge rules World Cup Incheon
By mpc news on May 26, 2010
The first big marathon for the World Inline Cup, with many of the big stars present, proved once again the Storm Surge's superiority. When the roads are wet, you either get Storm Surge, or don't race.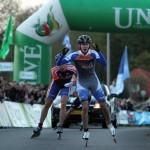 MPC wheels win first major European races
By mpc news on May 10, 2010
The first major races of the European inline season are now history. And MPC wheels once again proved they are made for winning races. Geisingen, Gross Gerau, Heerde, Steenwijk…
X-Tech and CadoMotus share expertise
By mpc news on February 25, 2010
Andrew So from X-Tech and Diederik Hol from CadoMotus have agreed on a global partnership. The goal is to improve MPC's quality and work together on research and development.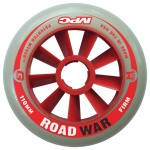 MPC wheels for 2010
By mpc news on December 23, 2009
With 2010 just around the corner, MPC updates our wheel lineup for the coming year… and the fastest wheels in speed skating will only get faster – and for the skater, we've made it easier than ever to choose the right MPC wheel or combination of wheels to get the best performance…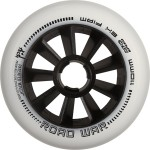 Road War: So good, you could get a warning
By mpc news on December 8, 2009
…as a result of my improved experience, I found myself crossing the line yelling: "These wheels are ******* awesome!" and got reprimanded by the race officials for bad language.
Haining World Championships – Sep. 11
By mpc news on September 11, 2009
Things were slightly more subdued at the track today, with Argentina having their second session after a long trip, the New Zealand team taking the morning off, Colombia heading to the track with just a small subgroup of their large squad, and Australia taking a largely new team to the track for their second session.
Somehow […]
Haining World Championships – Sep. 10
By mpc news on September 10, 2009
Watching, timing, and judging has been in full swing at the Haining track today. This evening after Munoz & Causil – perhaps bouyed by Bill Begg's assessment of their first-day 500m effort yesterday – decided to do some weightlifting in the warmup area at the track as teams were arriving, a 'friendly games' took place […]
Haining World Championships – Sep. 09
By mpc news on September 9, 2009
Teams are arriving in Haining City daily ahead of the World Championship start on September 18 – just 9 days away. Skaters from New Zealand, China Taipei, Korea and Colombia can be seen around town, and at the track (interestingly, a first-floor facility above a shopping mall) training between sessions by local club groups.
Small groups […]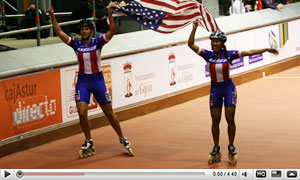 MPC Speed News

Storm Surge rules World Cup Incheon
MPC wheels win first major European races
X-Tech and CadoMotus share expertise
MPC wheels for 2010
How-to
How to mix wheels for added performance
How to skate in the rain
World Speed Skating News
Speed Skate World ENG | Pure Skating News ENG | MundoPatin ESP | PatinCarrera ESP | RollerEnLigne FRA | InlineNews DEU | SkatingOn